With May quickly coming to a close, summer yard projects are due to commence and the kids will soon be out of school. So, naturally, it's time to start thinking about your summer reading list. Always keen to help, we put out the call for Aimsio staffers all-time favourite reads and compiled this handy reference. Enjoy!
Science and Science Fiction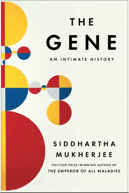 The Gene: An Intimate History by Siddhartha Mukherjee
Recommended by Katie Peterson
Did you know that humans' journey to discovering what we are made of goes all the way back to sixth century B.C.? Seems that when he wasn't uncovering the kooky intricacies of triangles, Pythagoras was dabbling in heredity theories. With deft enthusiasm, Mukherjee leads the reader from this primordial awareness of genetics through the invention of the gene as a concept to its microscopic discovery and scientist's subsequent capacity for gene manipulation. Katie found it well-written and compelling, plus, she says, "you feel smart when you're reading it!" Dinner party small-talk just levelled-up.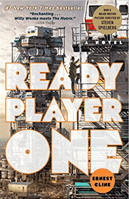 Ready Player One: A Novel by Ernest Cline
Recommended by Jeff Stewart
Set in 2044 and full of video game references from the 80's, Ready Player One takes readers to a dystopian future where most of humankind spends their days in the virtual reality of an online, multiplayer game called Oasis. Cline expertly winds the past and future around the pillar of gamer culture, impressively providing entertainment for those of us that aren't ardent gamers as well. Definitely crush the book over a rainy weekend and then head to the theatre to see the movie.
Historical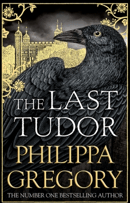 The Plantagenet and Tudor novels by Philippa Gregory
Recommended by Meaghan Thompson
With a PhD in history, Philippa Gregory knows a thing or two about her subject matter. Crafting her protagonists from intriguing, passionate noblewomen, Gregory brings the female perspective from these periods to life. There are an astounding sixteen novels in the Plantagenet and Tudor series, so getting hooked on the drama and romance of these families could easily take you right through to next summer.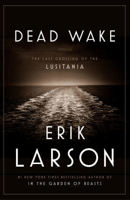 Dead Wake: The Last Crossing of the Lusitania by Erik Larson
Recommended by Erin Christensen
This riveting narrative of the sinking of a civilian passenger ship during the First World War feels nothing like a stale, tedious history lesson. Described as "detailed forensic and utterly engrossing", Larson spent four years distilling Dead Wake from a mammoth collection of archival material, including personal letters recovered from those who perished. For this work, Larson has also been lauded for his attention to engineering detail - especially with reference to the internal workings and communal nuances of a submarine. A mix of stories and historic facts, this compelling read is hard to put down.
Fiction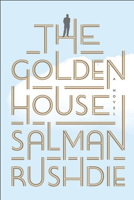 The Golden House by Salman Rushdie
Recommended by Katie Peterson
A story about extreme wealth where the characters' lives are actually stranger than fiction, Rushdie crafts an opulent Manhattan neighbourhood to set the scene. Described as feeling like a fusion of The Great Gatsby and Bonfire of the Vanities, The Golden House features multiple allusions to the current U.S. President and required some re-working after the election results. We'll leave it at that for the sake of enticement - drop a comment below when you find them!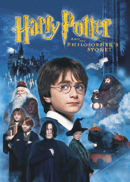 The Harry Potter Anthology by J.K. Rowling
Recommended by Erin Christensen and Meaghan Thompson
The popular consensus regarding this ultra-famous franchise it that it's for every age and that re-reading produces even more wonder and insightful revelations. If you have ever been met with a mixture of shock and disbelief for not having read these yet - it might be time to give in and jump on the bandwagon. I know I am.
Biographies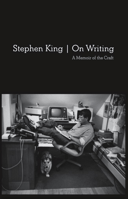 On Writing: A Memoir of the Craft by Stephen King
Recommended by Margaux Myers
A fitting testament of King's devotion to his craft, On Writing includes tips for aspiring writers along with the standard biographical element of a memoir. As King recalls, the primal urge to write has been within himself since childhood and acted as a key driver in his miraculous recovery from a near-fatal accident in 1999. Described as "an industry" rather than a writer in the usual sense, King has been one of the most prolific and successful authors of our time - On Writing is unprecedented access that fascinates and inspires.
Productivity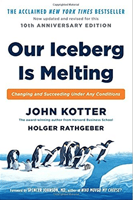 Our Iceberg Is Melting: Changing and SucceedingUnder Any Conditions by John Kotter and Holger Rathgeber
Recommended by David Jorch
While the title of this selection may have you expecting a nonfiction discussion on climate change - it's not what you think. The melting iceberg is actually an allegory for a dilemma that the penguins (each representing a key player in typical group dynamics) need to solve in order to avoid becoming climate change refugees. A faculty member of the Harvard Business School for more than 45 years, Kotter delivers tried-and-true steps to navigating change in a clever, creative context with the help of Rathgeber. A benefit to leaders and associates alike, Our Iceberg Is Melting is an easy read offering valuable tools and strategies that apply to a wide range of challenges.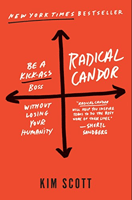 Radical Candor: Be a Kickass Boss Without Losing Your Humanity by Kim Scott
Recommended by Meaghan Thompson
Scott's professional experience is pretty darn amazing. She was a CEO coach at Dropbox and Twitter, as well as a highly successful manager at Google before moving to Apple where she developed a class in optimal management. Her signature "radical candor" method is rooted in finding the sweet spot between "obnoxiously aggressive and ruinously empathic" management approaches. Giving actionable lessons, Scott outlines how managers can build strong relationships with employees and create an environment where people love their jobs and their colleagues.
The 5 Second Rule: Transform Your Life, Work, and Confidence with Everyday Courage by Mel Robbins
Recommended by Shallan Grisé
Have you ever heard yourself saying, "I just can't get motivated"? It's pretty common rationale: when it comes to things like going to the gym, starting a new business or cleaning out the garage, we all wait for the burning desire and energy required to appear out of nowhere. Well, to the dismay of some, Robbins calls our bluff on the concept of motivation. Hot off the momentum of her extremely successful TED Talk, Robbins offers readers the shift in mindset that breaks the habit of procrastination and self-doubt, opening the door to happiness, courage and and fulfilling productivity.