Back in August, Aimsio applied to a competition called Colorado Cleantech, an event in which selected companies head to Colorado to present their innovative technology to a group of partners and sponsors. The winner would receive $5,000. The list of partners and sponsors included representatives from the below companies: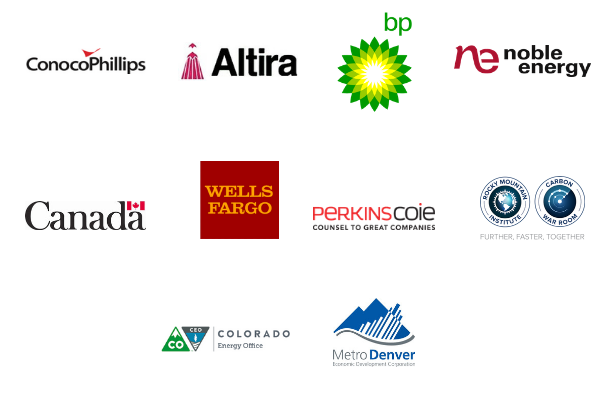 On August 15 we were excited to learn that Aimsio had been selected as one of the ten companies who would present in the challenge.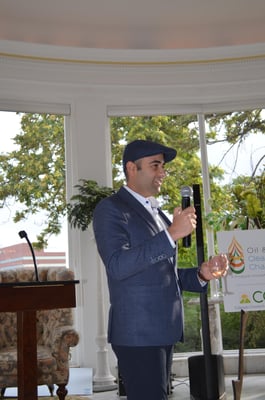 On September 6 Aimsio Co-Founder and CEO Ash Esmaeili was in Colorado to present in the Cleantech challenge. The presentation focused on the difficulties of using paper-based data capture and the revenue leakage that results from those difficulties. Ash compared various ways of capturing data and the power of the digital transformation that the industry is currently experiencing. Aimsio was the first presenter, followed by the other nine companies. Throughout the event, there was ample time for networking. At the end of the day, a winner was announced - Modern Wellbore Technologies.
While ultimately, Aimsio didn't take home the top prize, we were thrilled to be selected to present and to be among the many exceptional organizations who attended. Congratulations to the winner, Modern Wellbore Technologies, as well as to the other presenters: Avivid Water Technology, LLC, Cold Bore Technology, Direct-C, Longpath Technologies, Inc., Osprey Informatics, Raven SR, Transworld Technologies, and Vesmir Inc. (PetroDE). The technical knowledge present in the room was impressive. There was knowledge on numerous exciting topics including the electrocoagulation of water, an electric completions recorder, leak detection monitoring, downhole tool development, and much more.
We would like to thank the Colorado Cleantech Industries Association for inviting us to present. We're looking forward to seeing the exciting things this cohort of companies will achieve.