Processing countless data streams across your organization is only made possible by your mobile devices, which are at the center of field service operations. They enable communication, insights, and decision-making.

But what if your device fails at a critical moment? The following outcomes are possible:
• Loss of employee productivity
• Damaged perceived brand value
• Revenue loss for mission-critical equipment
• Compliance issues

Fieldwork situations are unpredictable; even a minor phone drop could result in serious mishaps, halting operations. However, with the appropriate selection of technology, circumstances could be managed or reduced with minimal impact.

We've noticed that these 5 points were repeated constantly during discussions with clients and field service specialists when it comes to what's most important when purchasing tablets or mobile devices to run apps for field service workers.
1. Accessibility and Geography
When choosing the appropriate type of equipment, maintenance and servicing locations (access) is one of the most important factors.

Service and maintenance teams need a device that keeps them connected to back-office employees, CMMS software and system in all situations at service operations locations, such as mining, oil and gas, solar and wind power units, not just for the sake of collaboration but also for their own safety.
If your maintenance sites have challenging terrain, consider tough field service tablets with IP68 requirements, which are resistant to dust, dirt, sand, shock, and submersion in water up to a maximum depth of 1.5m for 30 minutes. The high processing speed and battery life of tablets with such a grade enable speedy data access and reliable communication.

However, Robert Hurt, General Manager, EMEA of Janam, claims that being tough alone is insufficient in a real-world field service situation. True toughness goes beyond IP classifications and strict testing to make sure it can endure repeated drops, tumbles, and shocks across a wide temperature range.
According to him, the device is important if it "optimally performs well beyond the life expectancy of a consumer-grade device." The performance of your repair and maintenance crew must be elevated by a device that provides secure and dependable connectivity.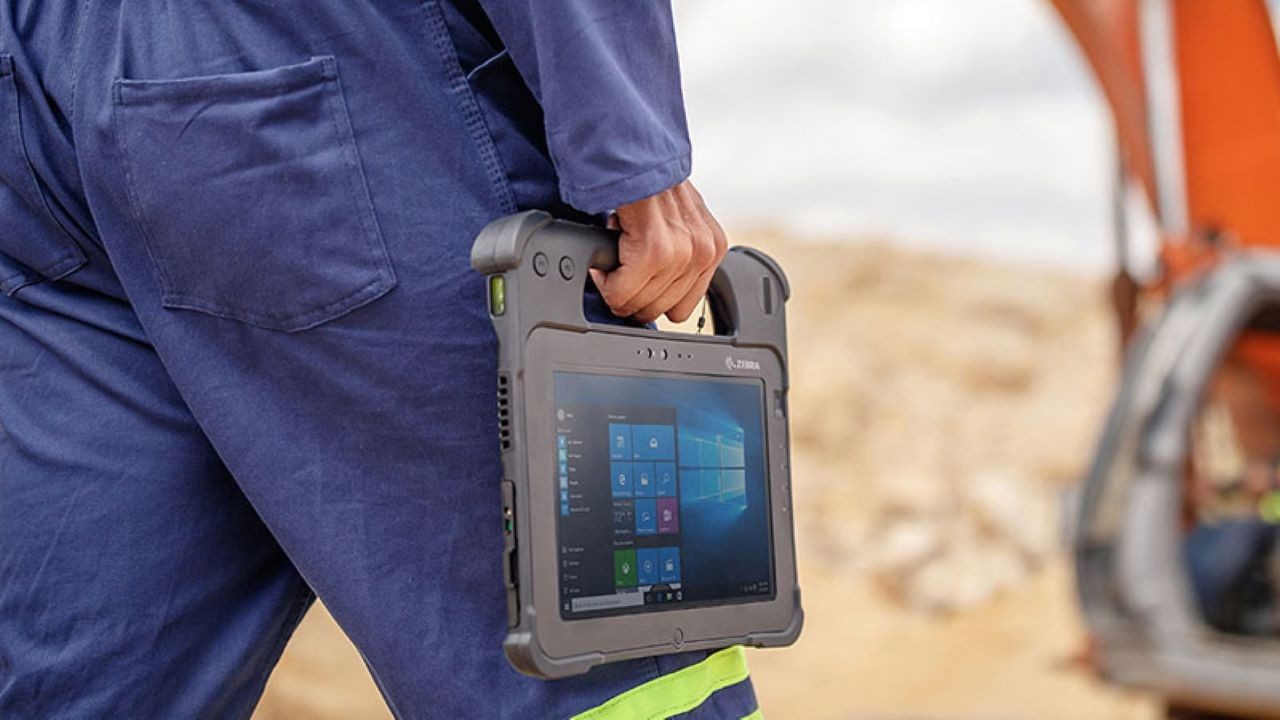 2. Functionality
A field service tablets' functional features must make it simple for your specialists to finish their important work. For instance, your field service technician may perform the following duties on a regular basis:
• Use of calendar to view schedules.
• Track location through online maps.
• Check job details or perform inspections or audits using the app.
• Upload, download, view, add, and edit documents/files.
• Manage time logs, update visit-in and visit-out.
• Capture customer signoffs, if required.
The handset's capabilities determine the effective functioning of these tasks. For instance, the camera of the device can impact the quality of images. Similarly, inadequate screen size could cause discomfort to the employees in using various applications in the device.

From this perspective, whether you choose a smartphone or tablet, Android or iOS, and cheap or premium, the mobile device must have certain properties, such as:
• Proper display size
• Adequate camera lens
• High battery capacity
• Fast charging
• Smooth and well-guarded touch
• Decent RAM for easy and uninterrupted use
• A minimum of 16GB memory for photo and video uploads, if needed.
The main objective of effective job monitoring, and efficient and high-quality service delivery should never be detracted from by any irrelevant mobile device function.
3. Durability
A mobile device is the last thing a field service technician wants to be concerned about while providing service.

Make sure the technology you choose for your field service crew is sturdy enough to handle challenging working circumstances in the field, yet sleek and lightweight to not place an additional strain on them. For them to use the device easily, you must secondly give them the necessary accessories. For instance:
• A mobile holder for cars to track the location.
• Mobile holsters to carry mobile devices with ease.
• Dust protective cover.
• Waterproof phone case if operations involve exposure to water.
While this extra support equipment may appear unnecessary and expensive, it offers a lot of ease of use for field professionals.
4. Depreciation
It goes without saying that the budget of the company will influence many of your purchasing choices. To calculate the total cost of ownership, you must also consider the problems the product currently answers as well as its value over time.

The cost of ownership could go up, for instance, if the gadget has a short lifespan and repair is difficult to access.

Additionally, the device may prove to be an expensive choice in terms of the team's efficiency and performance if the field service teams quickly experience issues with it due to quality problems or the low functional capability prevents them from fully utilizing critical software applications.

This blog's goal is not to persuade you to purchase an expensive item, but rather to thoroughly examine the gadget from a long-term standpoint, taking into account factors like the viability of training, maintenance, update, and repair.
5. Appearances
Because even the smallest issues customers encounter could have an adverse long-term effect on them. When personnel struggle with a mobile device during maintenance or there are problems with the device during e-sign off, that one "negative" could end up being your business's unwelcome trademark.
Additionally, we are fundamentally visual beings. We take what we perceive as true.

When a consumer observes a field service specialist working rapidly with an excellent gadget, quickly processing the information, producing reports or preparing invoices on the spot, it provides them with a positive impression, which raises their confidence in the business and increases the perceived brand value.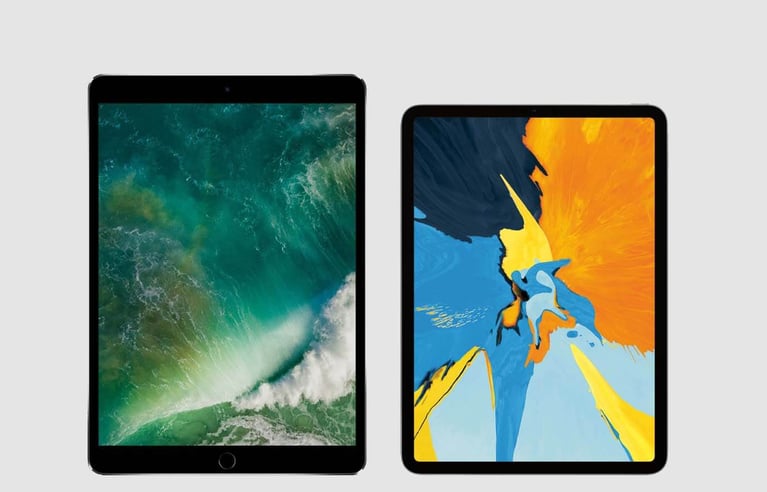 So what can you do right now?
The rapid pace of technological advancements has made it imperative for companies to stay up-to-date with the latest technologies. What may have been considered a luxury in the past has now become a necessity, as failing to adapt and adopt new technologies can lead to a company's closure.

To remain ahead of the competition, it's essential to plan for the future and anticipate what the industry might look like in the next few years. By doing so, companies can provide exceptional customer service, create a disruptive company, and maintain a competitive edge.

One way to keep up with the latest technology and streamline workflow is by utilizing Aimsio. Aimsio offers a range of solutions designed to enhance technician performance, reduce downtime, and improve the customer experience. Aimsio's technology is continually evolving to keep up with the latest advancements, ensuring that its clients are always one step ahead of the competition.

By booking a demo with Aimsio, companies can learn more about how Aimsio's technology can help their organization thrive in today's competitive market. So, if you want to stay ahead of the curve and ensure your company's success in the future, consider exploring Aimsio's solutions today.