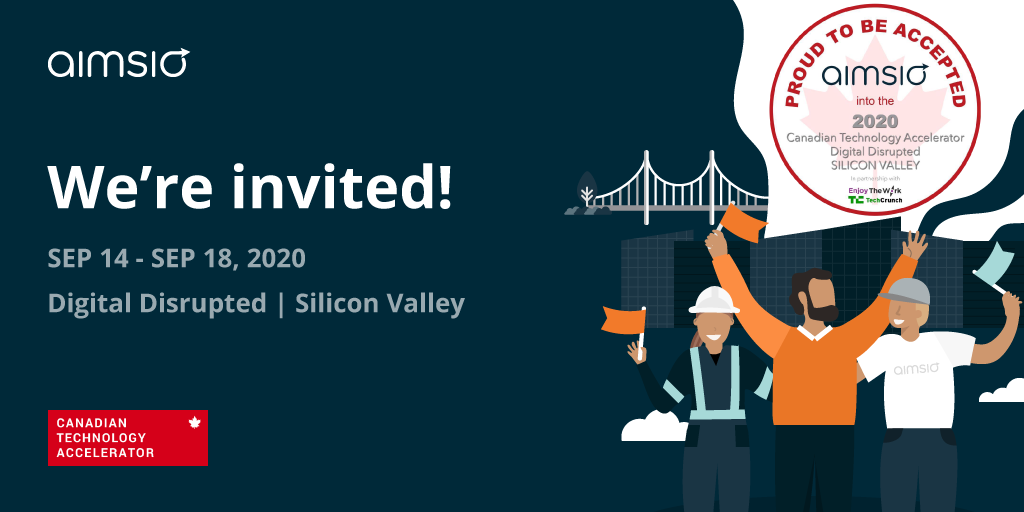 Calgary (August 11, 2020) - Aimsio is one of fourteen Canadian companies that has been invited to participate in Silicon Valley's Canadian Technology Accelerator (CTA) Digital. The selection process included an online application and an interview to determine which companies would be chosen. Aimsio is the only Calgarian company in this year's cohort and we're excited to represent YYC!
The eight-week CTA program will be online this year due to COVID-19, however the companies will have access to tools to quickly scale up their businesses. Additionally, the fourteen companies will have access to TechCrunch Disrupt's Startup Alley happening from September 14 to September 18.
"Aimsio is thrilled and honoured to have been selected for this year's cohort. We've already seen value in the online resources and workshops that we've had access to and we can't wait to attend TechCrunch Disrupt's Startup Alley in September," says Aimsio Co-Founder and CEO Ash Esmaeili.
As part of the CTA resources, Aimsio and the other companies have access to Enjoy The Work, a San Francisco-based startup advisory firm. Enjoy The Work provides mentorship, workshops and other resources to help business owners scale and grow.
Aimsio is a field service management software based in Calgary, AB with a second office in Vancouver, BC. We had our start in 2013 and have been helping field-centric companies ever since. Our clients come to us to make the switch from paper field tickets and forms to a digital system that gives them more visibility into their field operations. Aimsio's clients operate in a variety of industries including construction, oilfield services, rail services, pipeline maintenance and construction, and more.
To read more about the CTA and to see the other companies accepted into the 2020 cohort, take a look at this article on betakit. Congratulations to all of the companies invited to participate in this year's Canadian Technology Accelerator!