As exploration and production steadily increase, operators are challenged to realize profits in the new normal of lower oil prices. Ensign President and COO Bob Geddes believes that surviving the new normal requires differentiation: "You're going to need to be more efficient than your competitors." He goes on to explain that rather than the old, conglomerate approach to drilling, "clearly intelligent consolidation of services on location" is where opportunities for growth can be found. Geddes calls consolidations, along with the application of analytics, "the manufacturing phase of resource extraction" and forecasts it to result in significant growth for Ensign.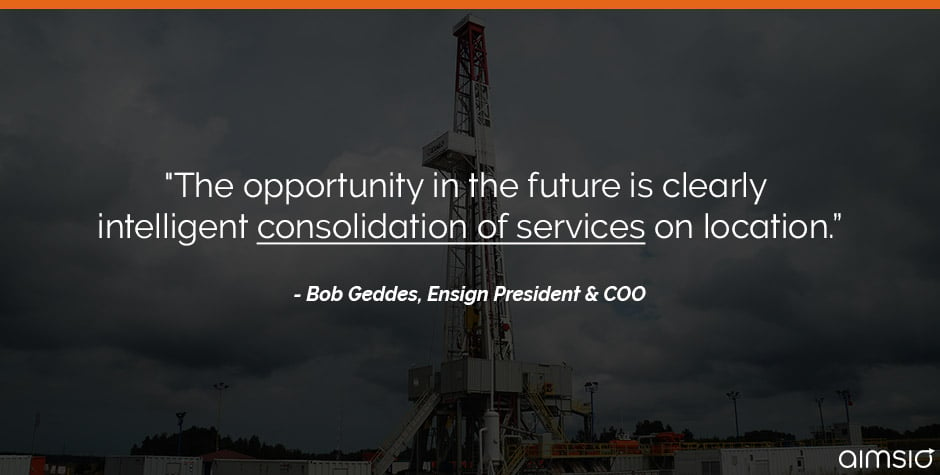 Consolidating services has become more challenging, though. The surge in horizontal wells has increased the cost and complexity of resource extraction, requiring highly specialized tools and experienced directional drillers. However, for companies on the leading edge of drilling's digital revolution, investing in the tech required to consistently replicate accurate and well-placed laterals is critical to meeting clients' need for efficiency. Two ways that some of the big players in the industry have integrated technology into their offerings are acquiring tech companies and forming partnerships.
Acquisitions
In 2017, deals totalling $400 million saw three prominent drilling companies each acquire a tech division in order to achieve directional boring efficiency through automation.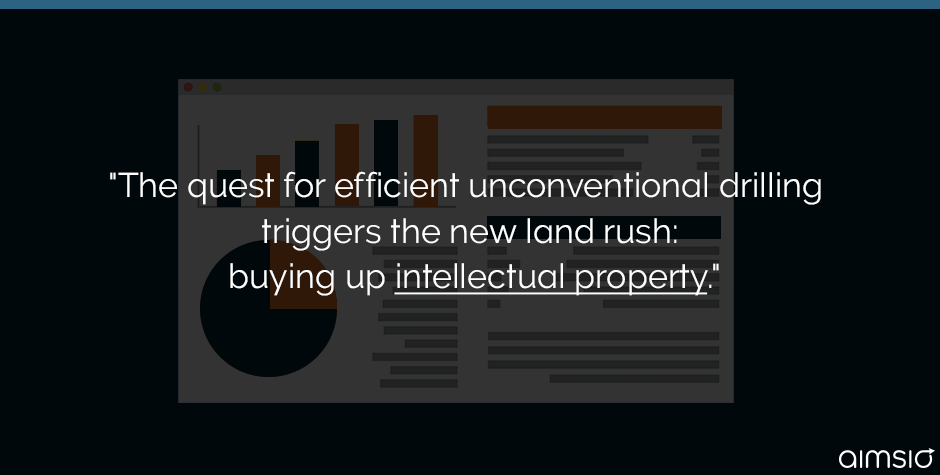 That June, Oklahoma-based drilling company Helmerich & Payne, Inc. acquired MOTIVE Drilling Technologies, Inc., effectively adding proprietary directional drilling capabilities to their value proposition. John Lindsay, Helmerich & Payne, Inc.'s President and CEO, stated, "Improving the directional drilling process has been an industry focus for some time given the value proposition of drilling wells more efficiently and with greater accuracy, resulting in a better quality wellbore."
Two months later, Trinidad Drilling Ltd. announced the acquisition of RigMinder Operating LLC, gaining "significant technology rights that are complementary to its industry-leading drilling fleet." The technology gained is comprised of an electronic data recorder as well as Criterion, "a directional drilling guidance system with proven ability to optimize trajectory, reduce drilling costs and ultimately improve production for customers."
Then, in September, Patterson-UTI Energy, Inc. increased their exposure to North American unconventional drilling activity with their acquisition of MS Energy Services. Mark S. Siegel, Chairman of Patterson-UTI, commented, "With the increasing proportion of pad drilling and the growing number of horizontal wells per pad, directional drilling is seeing an increase in demand." Patterson-UTI's CEO Andy Hendricks added that the unique technology that MS Energy has developed saves E&P companies "considerable time and expense." This goes along with the consolidation trend as well. Adrian Lachance, Trinidad's Chief Operating Officer explains that, "Once the technology is all integrated with Trinidad's control system, the platform will be a one-stop shop, where our drillers will be able to drill the well intuitively and customers won't need to call anyone else to do directional work."
Partnerships
In July 2014, Precision Drilling Corporation (Precision) announced it had entered into a strategic technology and service agreement and marketing alliance with Paris-based service company Schlumberger. Precision's President and CEO Kevin Neveu, explained that the alliance "meaningfully advances our integrated directional drilling service offering and enables us to compete with the complete range of downhole tool technology." He went on to say the combination creates a value proposition that "will streamline the drilling process, reduce costs and improve results."
Better results were evident almost immediately. In a 2015 investor presentation, Precision showcased a drilling performance comparison that illustrated the Precision-Schlumberger alliance was able to drill 4.1 days faster and 600 meters farther than a competitor rig utilizing a third party directional provider.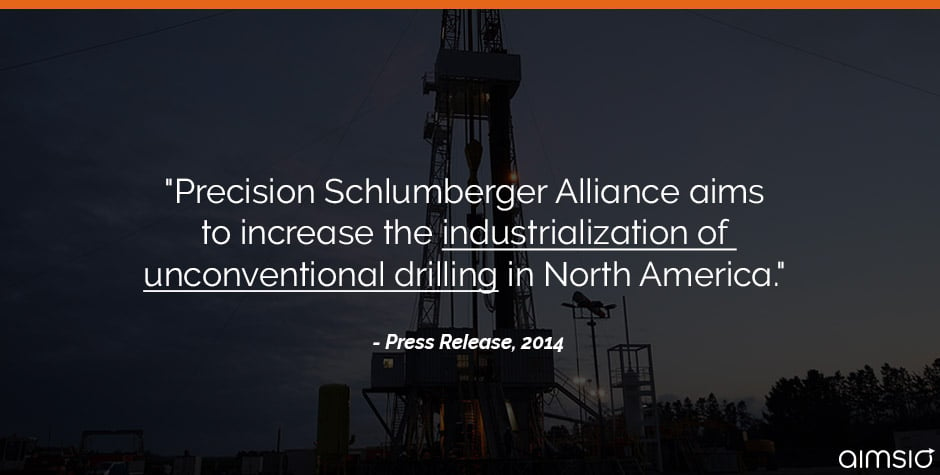 The unique alliance drives efficiency by combining Precision's field execution with Schlumberger's abbl directional advisory system. Using "intelligent algorithms that take real-time downhole and surface data to make steering recommendations", abbl (as in, cost of a bbl of oil) provides step-by-step steering instructions to the driller, who can accept or override them, as well as feedback on how well the instructions were executed. Since the software reduces demand on personnel, one driller is able to manage more than one borehole at a time, further reducing the cost of drilling.
The digital shift came just in time for the oil and gas industry. With WTI prices unlikely to see the peak experienced in 2014, the efficiencies afforded by leveraging technology have aided E&P companies in once again realizing growth and profit. Our next blog will take a deep dive into the hardware and software that is fuelling the digital drilling revolution.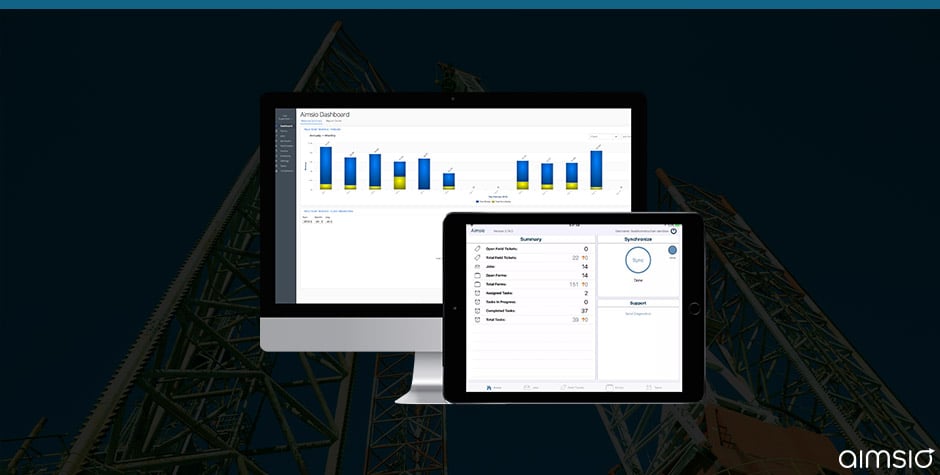 At Aimsio, we're big believers in integrating tech into work processes to increase efficiencies and optimize operations. We have been helping our clients make the shift to digital since 2014, and we have seen the positive impact it has. If you would like to see how Aimsio's software allows companies to better manage their field operations, click the link below.