We've seen it all when it comes to dispatching: Complicated whiteboards, sticky notes pinned to a wall, and text messages flying around at all hours. You name it, we've seen it. What do all of these "processes" have in common? You're losing out on revenue if you're still using them.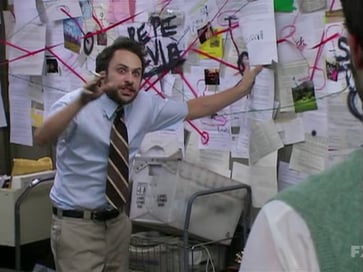 (It's not as bad as this scene from the TV show It's Always Sunny in Philadelphia, but you get the idea)
So why do construction and service companies keep returning to the various boards and sticky note combinations? It's because they're familiar - and to some extent, they work...just not very well.
The Dispatching Solution
We took the familiar feel of the dispatching whiteboard and turned it into an easy-to-use dispatching feature within Aimsio's field management software. This article explains the three different ways you can dispatch crew and equipment using Aimsio.
1. Job Board Dispatching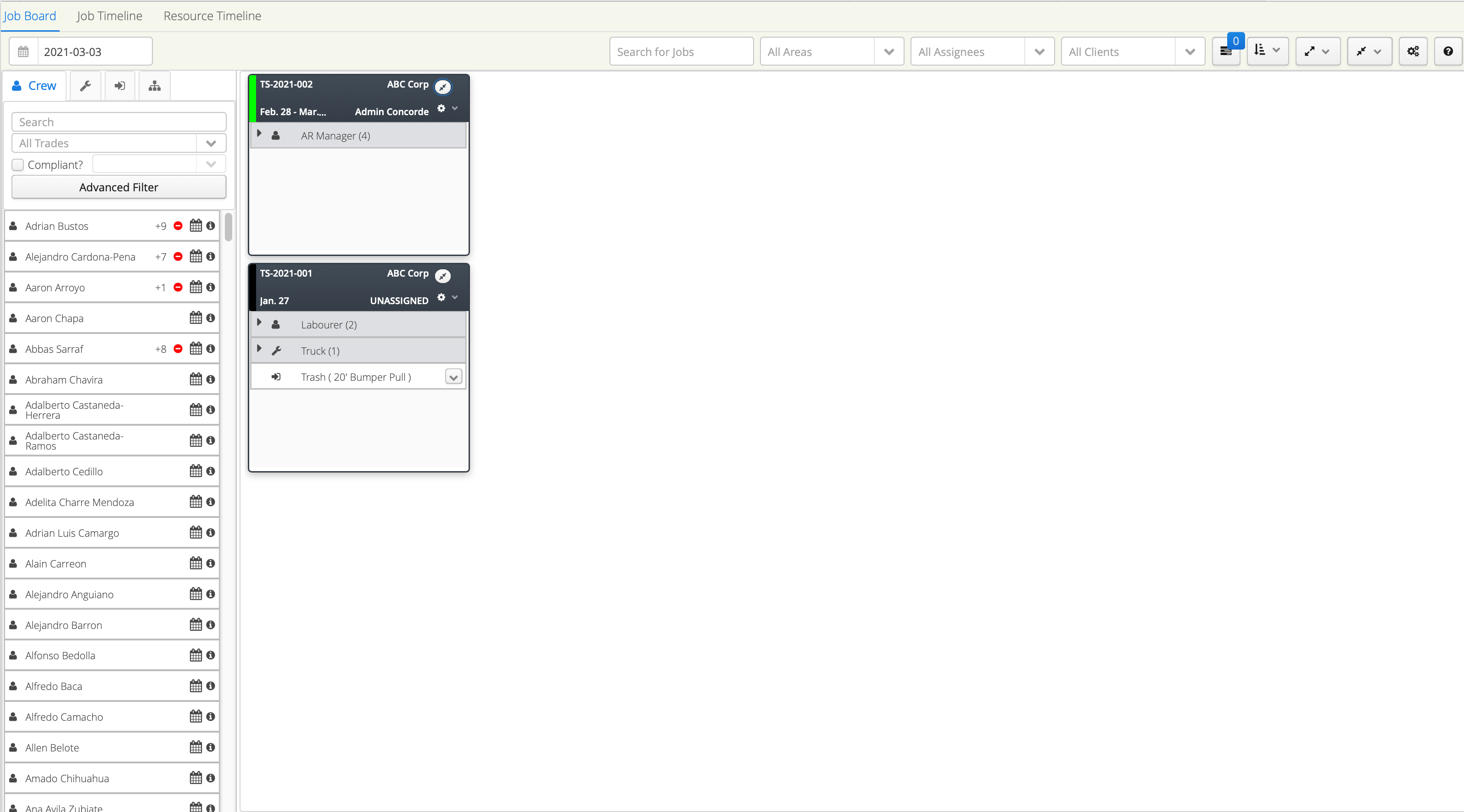 This is our Job Board. Why is it called that? Because it shows all of your jobs...on a board. Remember that whiteboard familiarity? Here it is.
Each Job Board card is a separate job and within each card, the resources assigned to that job are shown. The time is set as a daily snapshot so you can see all of your jobs for the day, in one place, and the resources assigned to each job.
When you set up a new job within the Job Board, you can dispatch crew and equipment by dragging the resources from the left hand side over to your job card. Use the Resource Picker to select the resources for the job.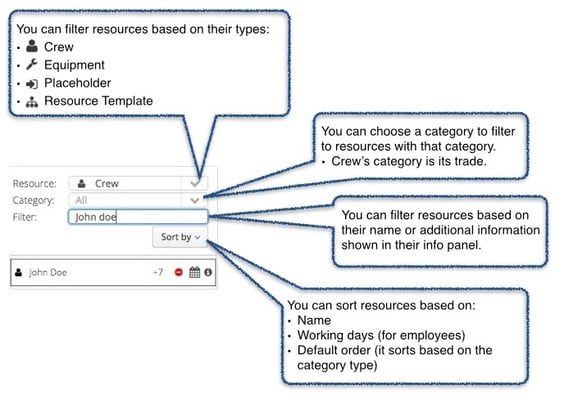 (Resource Picker)
You'll be notified if the resource is already in use or if there are any flags you should know about. You can also send a text message confirming availability directly within the Job Board. If the resource responds and confirms availability, their status will automatically change to "Confirmed" within the Job Board.
The Job Board view is very popular among our customers. So popular in fact, that we've written an in-depth article on exactly how to dispatch using the Job Board. For specifics on how to use the Resource Picker, compliance integration, MOB and DEMOB requests and much more, click here.
Many of our customers choose to dispatch their resources using the Job Board method because it's familiar. However, if you prefer to see your jobs displayed in a timeline format, check out the next section.
2. Job Timeline Dispatching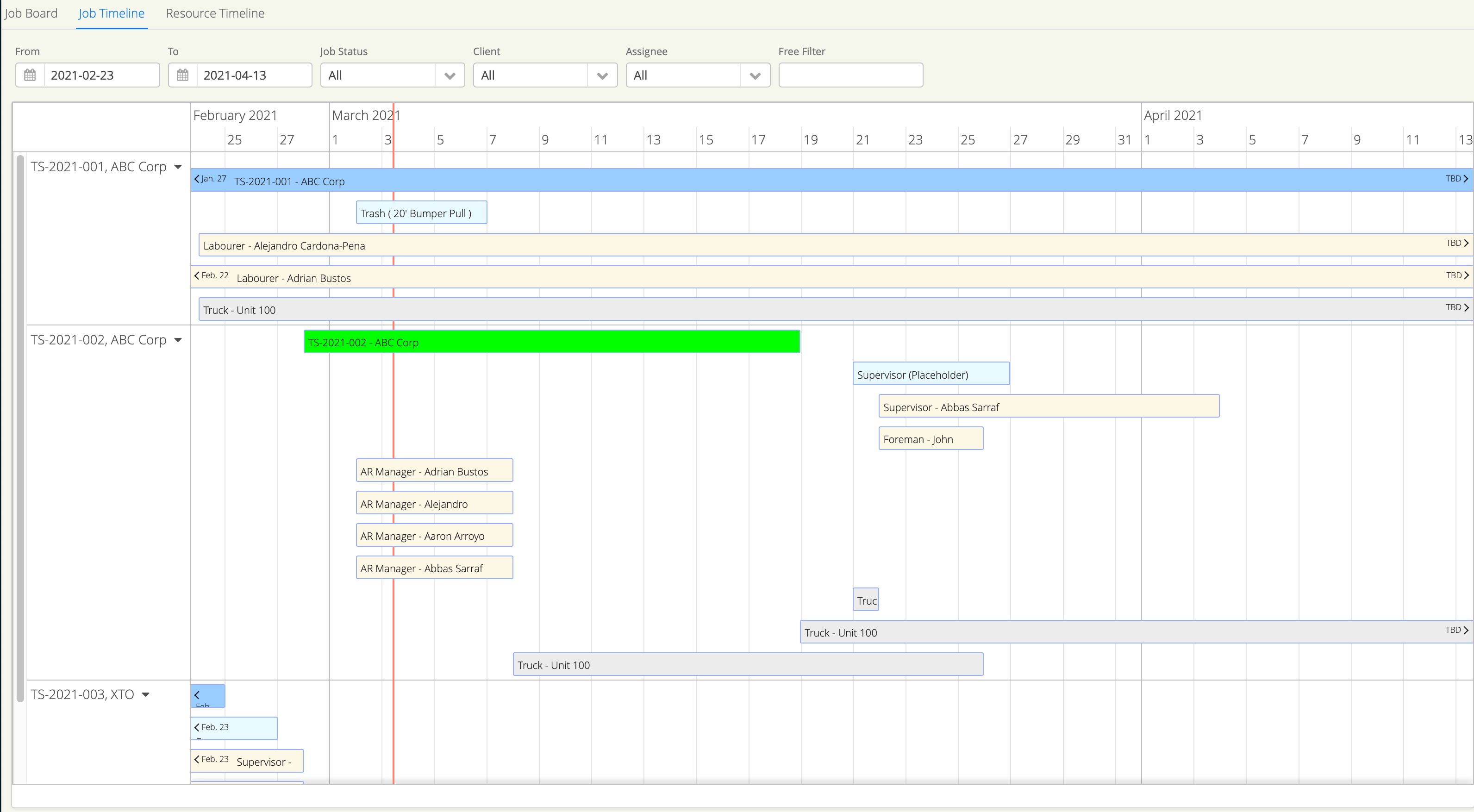 For most of our customers, the Job Timeline view was released in version 21.05 in March of 2021 and so far, we're hearing that it's making dispatching even easier than with the Job Board view.
The Job Timeline view allows users to see all of their jobs displayed on the left hand side of their screen, and each of the crew members and pieces of equipment assigned to the job on the right hand side. The difference between this view and the Job Board view is that the user can scroll to the right to view the entire timeline for the job, instead of the daily snapshot.
Another reason users choose to go with this view is the ease in which they can see all of the resources in use at any given time...and when the busy times are versus the less busy times. Planning becomes super easy with the Job Timeline view.
Something else to mention about this view, and the Job Board view, is that users can assign placeholders for resources. If a user knows they'll need a piece of equipment, but they are unsure exactly which one, they can assign a placeholder until they have the information at a later date. When it comes to efficiency, it doesn't get much better than this.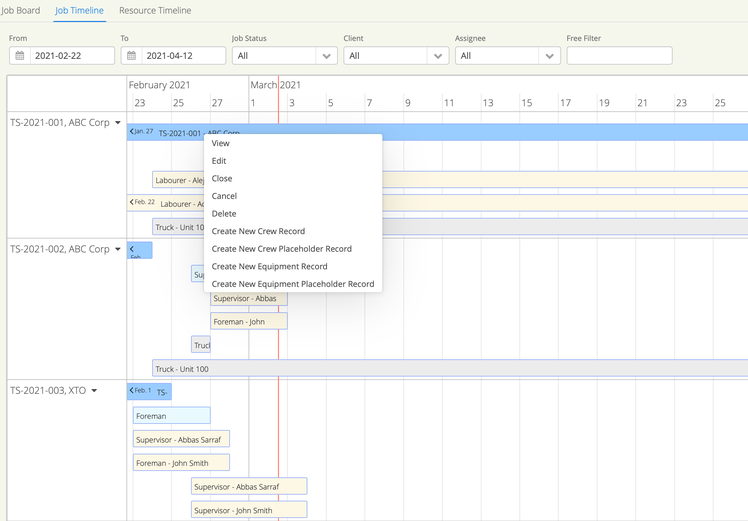 We love this new view and placeholder ability so much, we wrote an entire article on how to use it. Be sure to check it out to get the low down on placeholders and other efficiencies.
3. Resource Timeline Dispatching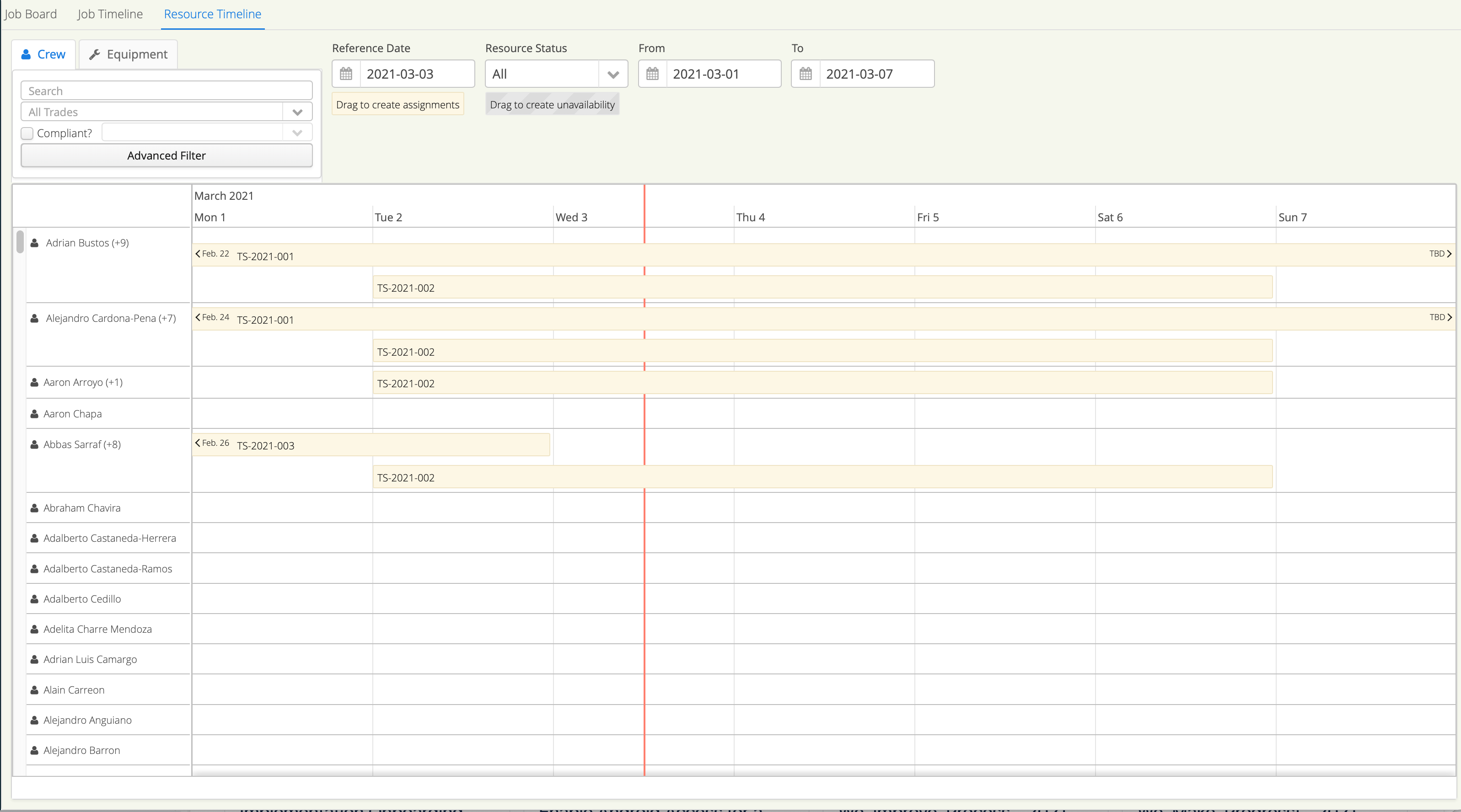 The third and final way to dispatch crew and equipment using Aimsio is by using the Resource Timeline view.
This view allows the user to toggle between Crew or Equipment, and even lets the user filter by trade or compliancy for safety certifications. There are also advanced filters and a search functionality to drill down and find exactly what or who you're looking for.
The great thing about the Resource Timeline view is the ability to see each resource on their own line. We find that our customers use this view for easy personnel planning or for knowing exactly when a piece of equipment becomes available. This view is also helpful in ensuring equipment doesn't sit idle on a job site for months at a time.
Let's Wrap This Up
So there you have it - three ways to dispatch crew and equipment within Aimsio that are wayyy better than the old whiteboards. No matter how you choose to dispatch, there's a view for you.
As with much of Aimsio, certain pieces of the Dispatch feature can be configured to your unique account. (Some of these do come with an additional cost). Here are a few of the configurable items:
Reporting from dispatching
The fields displayed for each job card, job or resource
Placeholders
How Can You Access Dispatching in Aimsio?
The Dispatching feature is included in all of the Aimsio Products, except Aimsio Lite. that means if you purchase Aimsio Ops, Aimsio FinOps, or Aimsio Insight you'll have access to our Dispatching feature.
Interested in finding out pricing and seeing a demo? Let's do it.