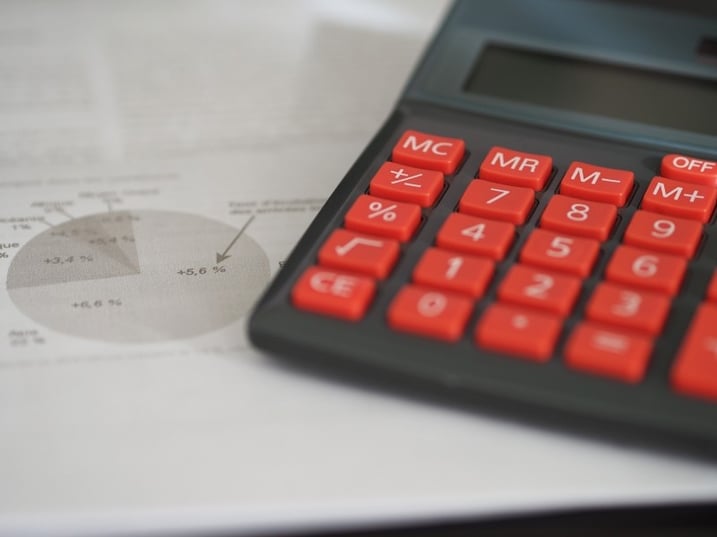 Revenue leakage. Now that sounds scary! When running your own business, it's critical to closely monitor every aspect of your operations to truly understand your costs. Although revenue leakage happens in all types of business, it's especially damaging to those who do business in the field service sector. Unlike many other industries that have automated their processes, the field service industry seems to still be struggling under piles of paperwork and manual processes. Simply put, revenue leakage sucks the money out of your business and leaves you with significantly reduced margins that cut right into your bottom line.
So, how can you ensure your profits don't fall through the cracks? You should address each component of your operations and evaluate your processes to ensure your information is being communicated accurately between the various departments within your organization. It's vital to perform an accurate assessment of both your administrative and operational expenses, and where your opportunities for cost savings are. Let's take a look at some of the most common points where revenue leakage can occur:
Capturing Time Entry and Payroll
Time is money! Effectively capturing the payroll hours of your entire workforce can be a challenge for any administrative team. Combine your full time employee payroll with your subcontractor payroll, and you have a significantly more dynamic process to follow - complete with vehicle allowances, fuel cards, mileage, equipment charges, and varying contractor rates. Duplicate charges and time entries can be very difficult to detect manually, and can lead to additional revenue loss if the values are not corrected.
Reconciling and Reviewing Purchase Orders
With each purchase order, comes great responsibility! Complex purchase order workflows can be a challenge without an automated process. Material requests generated from the field need to be communicated to the office in order to begin the purchase order (PO) request process. During the typical lifecycle of a PO request, the field crew will receive the purchase receipts and request materials from the suppliers, create packing slips, confirm the receipt of the materials, and communicate all details to the dispatching team for the deployment of various materials and equipment.
Breaking down your purchase order workflow allows you to get a better handle on your costs. With so many steps throughout the process, cost savings can often be found around communication, workflow consistency, and delivery estimates.
Approving Field Tickets and Generating Invoices
Does it seems like the process never ends? Once you have reconciled your purchase orders, field tickets must be reviewed for accuracy. Once the review is complete, POs can be sent to your accounting team for invoicing. Unexpected costs around invoicing can show up in two scenarios: 1) In the event that your administrative team catches an error, communication back and forth to identify the source and resolution can take time and delay invoicing. 2) In the event that your administration team misses the error and the client identifies it, the communication and invoice delay costs are exacerbated by a loss of client confidence in your ticketing process.
Tracking Competency and Compliance
Did a missed update on your competency tracking spreadsheet result in sending a non-compliant worker onto a jobsite? Yikes! Imagine the time your administrative team spends on tracking upcoming expiry dates, monitoring compliance regulations, validating trade qualifications, and organizing compliance data. It's a daunting job and one that can also leave your business vulnerable to the risk of a non-compliant workforce, should data be entered incorrectly or not maintained properly. Incorrect or missing data means you are not fully monitoring your workers competencies, which exposes them to an increased chance of injury. Your profits may be further impacted by regulatory penalties and fines if your workforce is found to be non-compliant.
Lost Tickets and Invoicing Delays
Did your driver just notice a pile of tickets under his front seat? What if all those lost tickets accounted for 1-2% of your total revenue? Many businesses using physical tickets don't have an effective way to identify the scope of their lost ticket problem. As paper tickets travel from the field to office, they can easily be lost or destroyed. Incomplete forms, missing signatures, or errors in data can create delays in processing invoices.
Summary
Spending the time to identify where your costs are can help your organization maximize profits and efficiency. Moving away from manual processes and considering an automated solution can go a long way towards creating efficiencies that address revenue leakage. An enterprise solution can offer you advanced analytics of your customer life-cycle, and can significantly help your business optimize pricing to improve profits. Aimsio's ROI calculator enables you to gain insight on the costs many field service companies experience, as well as an estimate of the potential savings of switching to our platform. Interested in finding out how much Aimsio can impact your bottom line?
Check our our ROI calculator and experience the savings for yourself!
or
Learn more about how to choose the right field service management software here.